Villa Antigua – Brown's Bay - ID. #025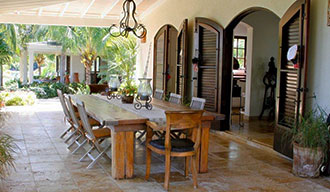 4 Bedrooms – A charming, elegantly decorated vacation villa in Antigua, set on a beautiful landscape just a few steps away from the beach. The villa is near Non-Such Bay.

Brown's Bay is located on the east coast of Antigua, near to NonSuch Bay Resort with its lovely beach and wonderful restaurant called "The Bay". Half Moon Bay, considered the best beach of Antigua, is located at about ten minute drive from the villa.