Villa Antigua – Long Bay - ID. #005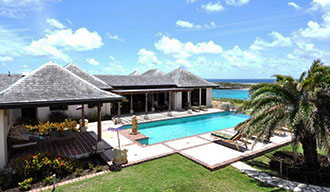 4 Bedrooms – Fulfill all your dreams at this waterfront, holiday villa in Antigua, overlooking the immense Atlantic Ocean, and enjoy the private access to the calm water of sea.

Long Bay is located on the east coast of Antigua, the beach is lovely, with calm water since protected by the reef, making it excellent for snorkeling. The area is peaceful and romantic.