Villa Antigua – Daniel Bay - ID. #024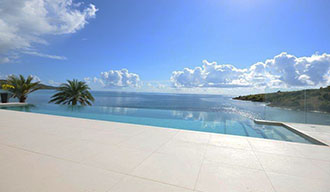 6 Bedrooms – Luxurious, beachfront holiday villa situated on a beautiful landscape on the south-east coast of Antigua, near English Harbour. The villa offers modern design, stunning views and guarantees absolutely privacy, exclusivity and security.

English Harbour is located on the south coast of the island, and offers something for all ages. The activities available nearby include scuba diving, fishing tours, boat rentals, sailing, tennis and horseback riding. Numerous restaurants, bars and clubs are located at English Harbour. Other nearby beaches are Pigeon, Galleon and Rendezvous.