Villa Antigua – English Harbour - ID. #040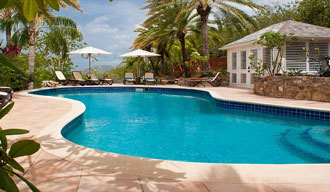 7 Bedrooms – Colonial style residence comprising of an exceptional 4 bedrooms villa and a gorgeous 3 bedrooms cottage, situated at English Harbour, at a few steps away from Pigeon beach.

English Harbour is located on the south coast of the island, it comprises the Nelson's Dockyard, considered the Antigua's most graceful and evocative historic district. Activities available nearby are scuba diving, fishing tours, boat rentals, sailing, tennis court and horseback riding. Numerous restaurants, bars and clubs are located at English Harbour.